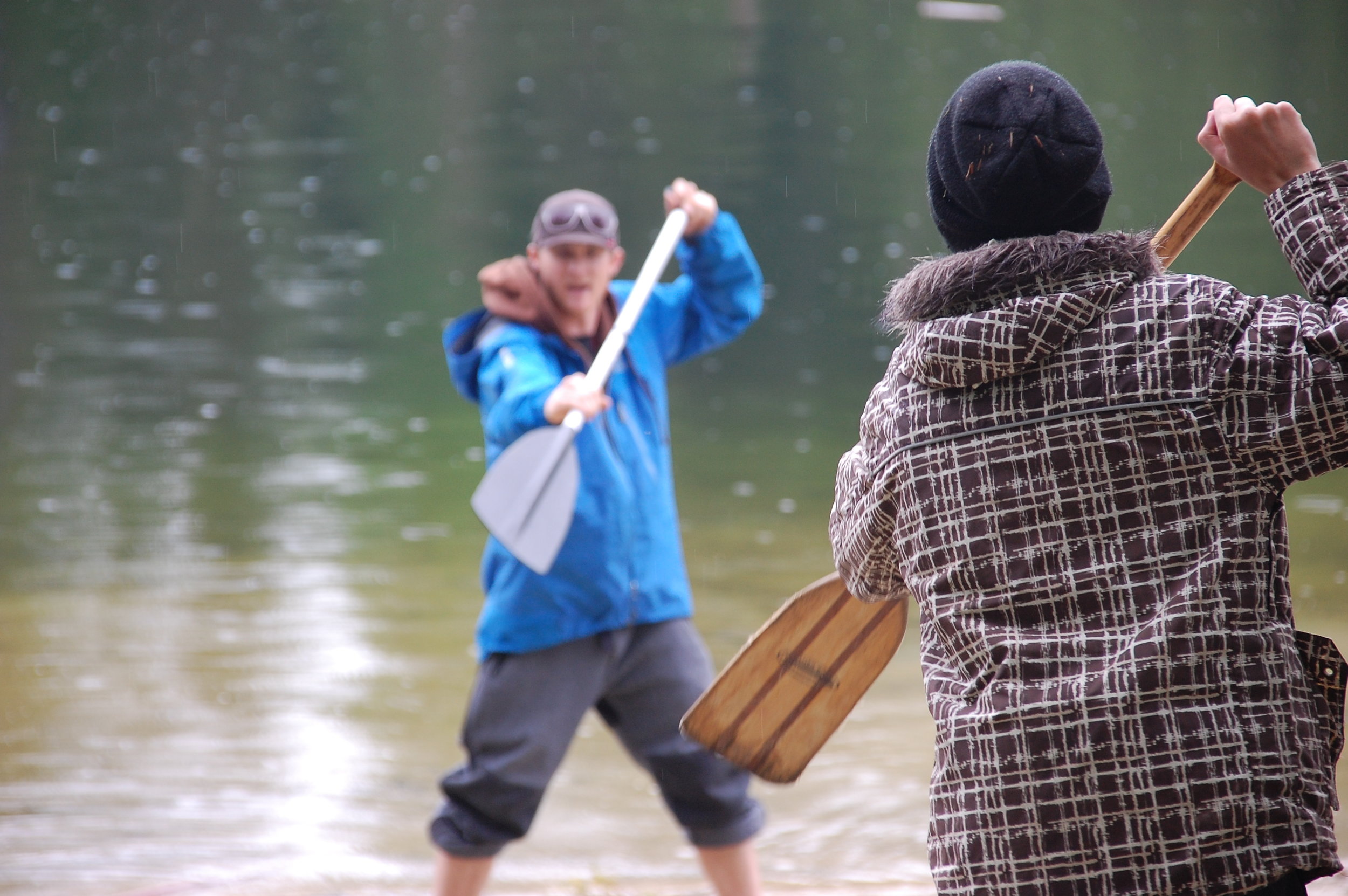 Eco-Adventure Camps (for grade sevens)
This is the grand finale of the school year for all grade 7 students in the Powell River School District and for students in the Coast Mountain Academy (CMA) as well! Every June, students graduating from the Coast Mountain Academy design and implement an overnight outdoor program for all grade seven students in the Powell River School District. This program celebrates the culmination of elementary school and CMA through outdoor learning, challenge, and fun! The Eco-Adventure program is designed to provide mentorship opportunities for secondary school students while providing positive role models for younger students. All programming during the Eco-Adventure experience is curriculum linked with a service-learning focus delivered around the themes of outdoor experience and place-based learning.
PROGRAM OBJECTIVES
1. To promote a sense of connection with each with other and the broader learning community.
2. To help encourage all students realize their capacity to make a positive contribution in this life.
3. To celebrate the transition from Elementary School to Secondary School.
2019 ECO-ADVENTURE DATES:
Camp 1: May 27/28th with Henderson and Kelly Creek Elementary
Camp 2: May 29/30th with James Thomson (A&B) and Texada Elementary.
Camp 3: June 4/5th with Westview Elementary (A&B)
Camp 4: June 6/7th with Edgehill Elementary and Partners in Education (PIE)
CHECKLIST FOR TEACHERS:
Complete all OLC (Outdoor Learning Center) Paperwork and return to Hugh.Prichard@sd47.bc.ca

Arrange for chaperones (1 adult for every 12 students)

Review your class behavior rules and consequences with students.

Encourage / facilitate students to have all gear on the list (provided by the OLC)

Book your buses arriving from school to the OLC & back. (10:00 on arrival date and 2:00 on departure date)

Divide class into 4 groups prior to camp – provide lists to R. Barfoot upon arrival.

Collect student medications on day of departure and give to R. Barfoot upon arrival.

On the day of the camp please inform R. Barfoot if there are any students who DO NOT have a Media Release on file.
Please note:
We provide all meals including lunch on day 1

We will provide all eating utensils, plates, bowls etc

If students are having a difficult time acquiring anything on this list, the OLC typically has extras on site.